PSCertify, an online testing web application
UI redesign for PSCertify®, an online testing and certification web application.
This application allows users to create and administer online tests. It has both an end user component an an administration section.
The work included: user research, information architecture, UI design, visual design, support the developer for testing and launch of the application.
Key partner: Mike Baron, Rick Ligas.
• below
The PSCertify app is designed to run on desktops, tablets and mobile.
Images show the user and admin sections of the application.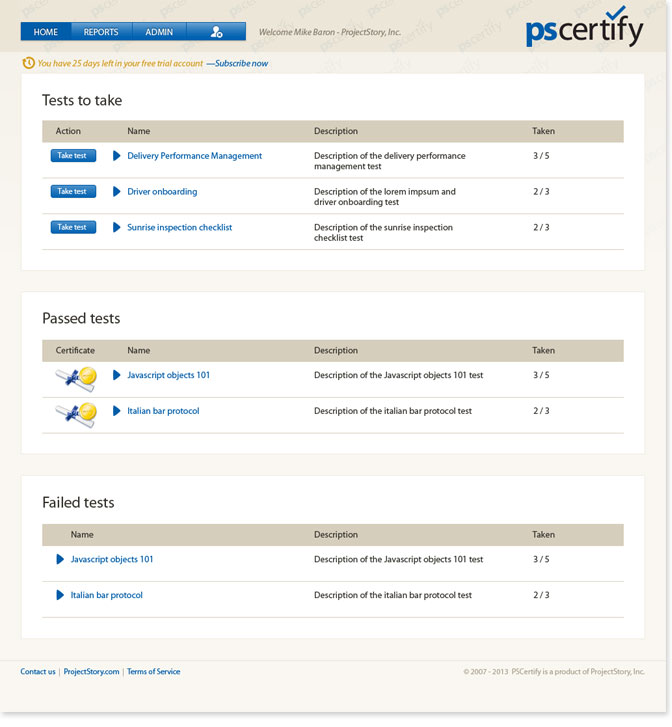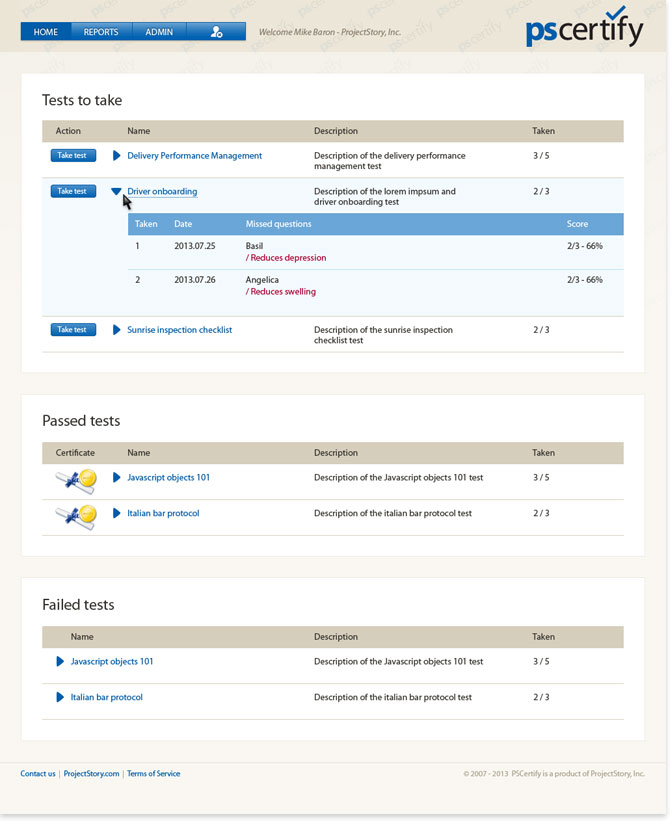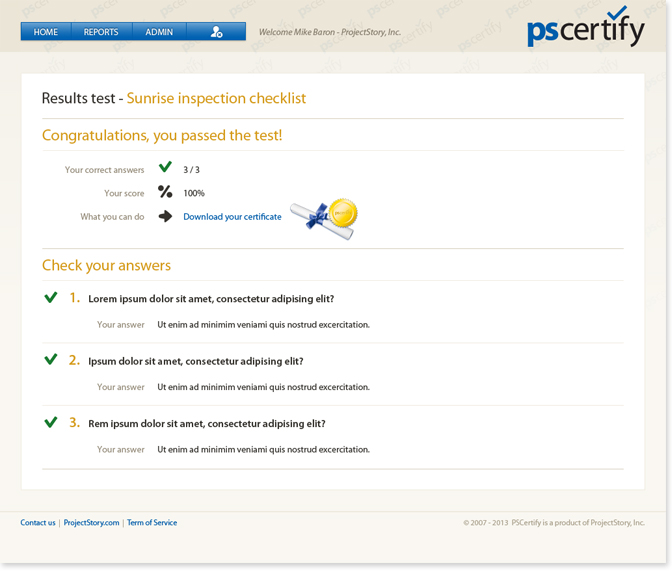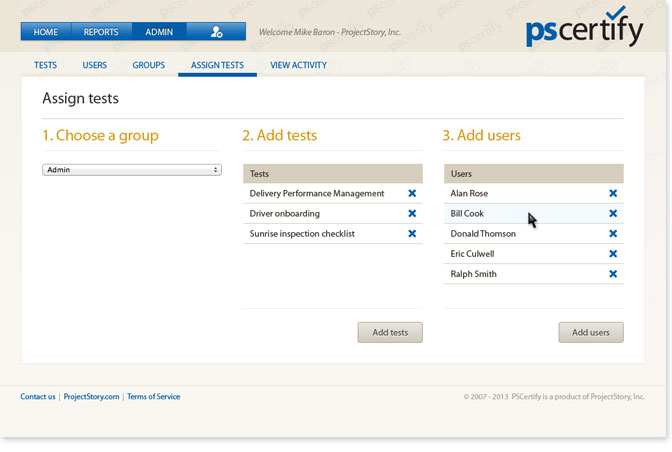 • Website design for the PSCertify web application.
A simple one-page layout and clear typography introduce the application and its features.

WHAT I DESIGNED
User interface for web application
Imagery
Website
SKILLS
Branding
Business
Communication
Conceptual thinking
Creativity
Technology: Adobe® Creative apps
UI design
CATEGORIES
Corporate design
User interface design
CLIENT
ProjectStory, Inc.